"Start children off in the way they should go; even when they are old, they won't turn from it" (Proverbs 22.6)
 We design a diverse and engaging curriculum tailored to the children's interests, developing in them a lifelong love of learning.
Our academy status gives us the freedom to teach beyond the national curriculum.  We emphasise outward-facing learning. We encourage our children look beyond themselves to the wider world, gaining cultural capital and a breadth of awareness that fosters wellbeing in themselves, others and their surroundings.
Each half term, learning begins with a Big Enquiry, for example 'What was life like for a Tudor child?'. This learning follows a previous study of Stone Age Britain.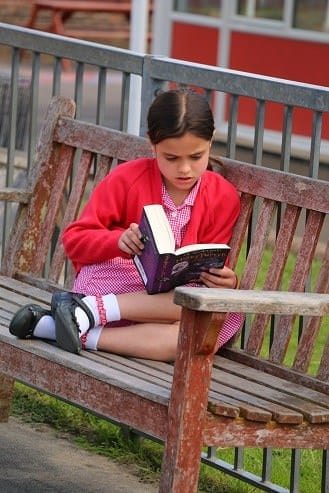 The children research and compare the different periods in history, learn about healthy eating and the differences in diet between rich and poor Tudors, before rounding off the term with their creative outcome, a Tudor banquet!
We also encourage our children to act as agents of change.  For example, as part of our Year 3 Big Enquiry 'How can we care for our local community?' the children visit Esher Common, roll their sleeves up and spend a morning pine pulling.  Whilst this is hard work, they understand that it is helping tackle the issue of invasive species taking over the land and so allowing diverse native ones to flourish.
We know that children learn through play. We also know that children focus better in class after high quality play and plenty of fresh air. Our future engineers and architects are as likely to discover their vocation participating in Loose Parts Play as they are from arithmetic tests.  Building dens and vehicles from safe industrial waste teaches the children skills in physics, maths, D&T, creative and lateral thinking, ecology, team-building and co-operation.
We are immensely proud and supportive of our academic high-achievers. Our pupils have fantastic levels of success in maths challenges, creative writing competitions, the annual Top of the Form quiz and the many other events we organise for our more able learners.
Home Learning
Beyond the work we do at school we also ask each child to complete some Home Learning each week. The amount and content varies for each year group and is detailed on their Home Learning Year Group page.