As a school community, Esher Church School is committed to supporting the local, national and global environment.
Following the hard work of our Eco-Committee, Esher Church School was awarded the Eco-Schools Green Flag award in 2022.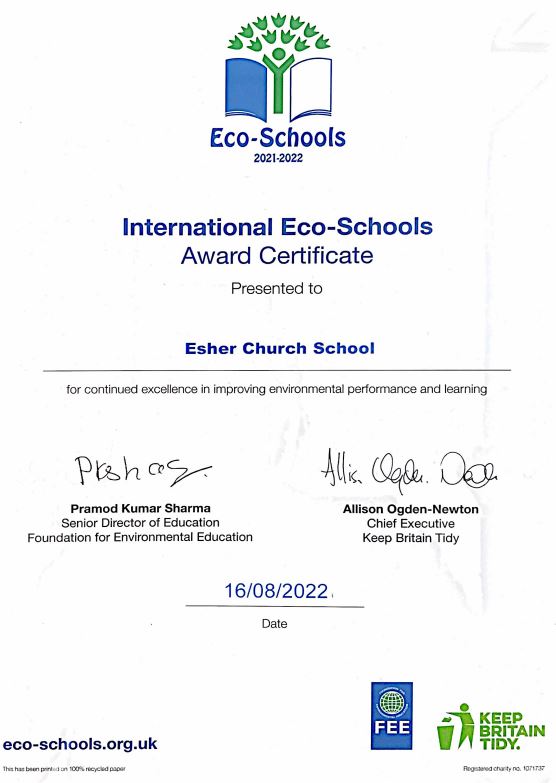 The Eco-Schools award team commented on:
We like your approach to appointing the Eco-Committee members whereby you use a voluntary system, where the children develop their confidence and growth mindsets, skills in leadership, critical thinking, active citizenship, and how to work in a team.
It is clear that your approach to the Eco-Committee demonstrates a proactive, inclusive and educational approach to the programme.
We also like how your Eco-Committee communicates their work in a variety of ways. For example, it is great to hear that you committee members give feedback to their classes after meetings and that you also use assemblies. Your students also made posters and videos and you use your school newsletter, school social media and your Eco-Board to communicate. This approach shows how valued and embedded the ideas underpinning the Eco-Schools programme are in your school.
We are proud of our whole school efforts and the inclusion of greater eco awareness across the community and the importance we place on teaching and learning around environmental issues.