At Esher Church School we believe that music is a vital part of the children's education and offer a rich and varied curriculum to aid learning academically, emotionally, physically and spiritually.
Each class in Key Stages 1 and 2 have regular music lessons which give children the opportunity to listen to, sing, compose and perform music both individually and in groups. Children perform on a wide range of tuned and un-tuned percussion instruments. For one term children in years 3 and 4 learn to play the recorder and children in years 5 and 6 learn to play simple tunes on the keyboard.  Each year group performs some world music, experiencing Samba, African, Indian, Chinese and Gamelan Music. Year 6 children experience 'Garage music' and Stomp.
Each Key Stage puts on a production to showcase their musical and dramatic skills. 'Encore', our annual Performing Arts Celebration, which allows a wide range of groups to perform.
In addition, we run a range of school music clubs for our children including recorder, school orchestra and infant and junior choirs – all of whom perform beautifully at our seasonal occasions and at local care homes.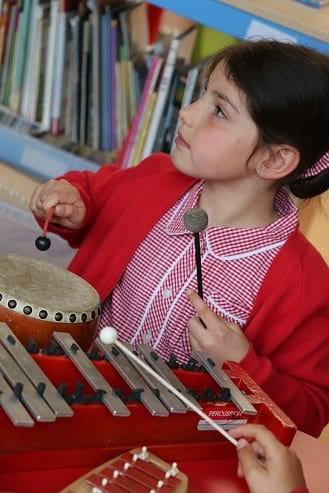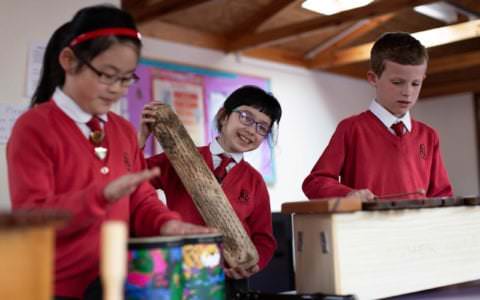 Specialist Tuition
Music teachers also visit during the school day to give individual or shared tuition on a wide range of instruments. For details of instruments and how to book, see below.
Piano, drums, cello, guitar and recorder: Tuition for these is arranged by Surrey Arts. You can pick up an application form from the School Office or go to www.surreycc.gov.uk/arts (click on 'music').
Piano is also taught by Amanda Allen. Please contact her directly at a.allen2801@gmail.com
Brass is taught by Andrew Nash. You can contact him on 07817 121461.
Violin and Voice lessons are taught by Lisa Hartley who can be contacted via the school office.
Apply early, as there are often waiting lists for instrumental lessons.